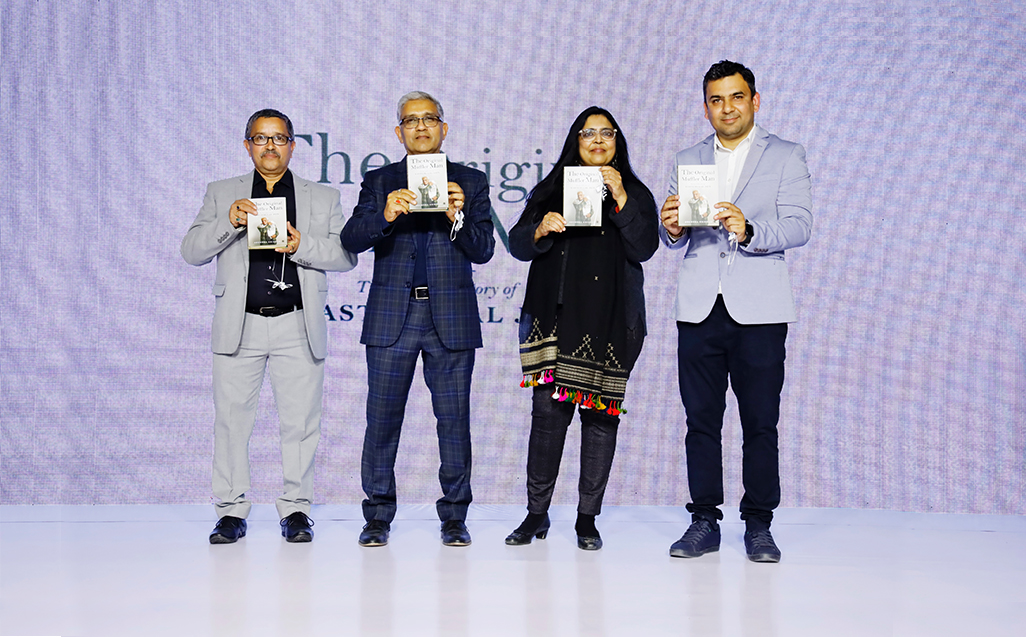 The living biography of our Chairman, Sh. Kasturi Lal Jain Ji, has been released. Penned by Shubhra Krishan, the book has been published by HarperCollins and the launch event took place at Welcome Hotel, ITC, Dwarka, Delhi on 16 Feb 2022. Shubhra Krishan is a celebrated television and print journalist, who has five other books on food and well-being to her credit. 
The biography is an engrossing read, which takes the reader through the event-filled journey of Sh. Kasturi Lal Jain ji, who belonged to a remote village, Kasur in Punjab, of undivided India, which began with manufacturing and selling of mufflers in 1940, Ludhiana. This was the beginning of a clothing business group, which would later be known as Jain Amar, become a household name in Ludhiana. Jain Amar was founded in 1939 by Mr. Kasturi Lal's father, Sh. Chunni Lal Duggar.
"When I first heard the story of Mr. Kasturi Lal Jain, I was thrilled to know that he is the Chairman of the company behind MADAME. I immediately knew it was an inspiring story that needed to be published. The book carries a strong message – that hard work and sincerity will help achieve success in all facets of life, no matter what," said Mr. Rakesh Chander of HarperCollins India. 
"Writing this book was a pleasure and a privilege. It gave me the opportunity to meet a true legend, whose 8-decade journey is an inspiration to us all." – says the author, Shubhra Krishan.
An inspiring story and an engrossing read, the book is available in online marketplace's, in stores and on glamly.com, the official website of our three clothing brands – MADAME, CAMLA Barcelona and MSecret.